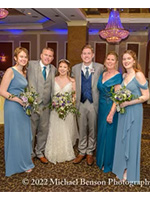 Dan, and his wife Kim, are new to Central NY, moving here full- time in February, 2022. Dan is an assistant principal at Rome Free Academy and has been a public school administrator in NY for many years, after being a high school math teacher and coach prior to that. Dan holds a BS in Communications with a concentration in Public Speaking as well as an MA in Public School Administration.
The Lord saved Dan in 1999, as a 30 year old husband and father. He and Kim were attending and became members of Westminster Reformed Presbyterian church, Suffolk, VA, where they were discipled for 4 years before moving to NY. They then moved to the Hudson Valley and were members of Clinton Corners Evangelical Free Church for nearly 20 years. Dan served as a Deacon beginning in 2008 and was nominated for Chair of the Deaconate in 2012 where he served until moving to Rome. Dan was also a student of the Word in many Bible studies, mid- week classes and a faithful attendee of Sunday evening prayer meetings.
Dan and Kim have 3 adult children who graduated from their home school. Their oldest son married in the spring of 2022 and lives in Poughkeepsie. Their daughters live with them in Utica, although their youngest is at college in South Carolina. Dan loves sports and is an avid golfer. He also loves landscaping work and working on cars. He and his wife purchased an older home in South Utica and are excited about renovating it and having many dinners and gatherings there.